News
Hartford Courant: Tips For Tuning Up Your House Generator

Monday, August 6, 2012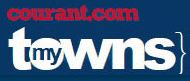 Alisa Gaudiosi, Alliances By Alisa Media Relations
The number of people in Connecticut who now own a home generator system jumped dramatically after last year's surprise October storm. However, will your generator be ready if the lights go out again this summer? CT Home Generator Systems is a resource available to help. It's a spinoff of parent company Newington Electric, formed after last year's storms.

During the October storm Newington Electric fielded more than 2,500 calls for service. Now the newly formed Connecticut Home Generator Systems is staffed with a team of licensed electricians specializing in generator installation and maintenance. After the formation of the new company Newington Electric expanded into an additional 2,00 square feet of office warehouse space. The company has earned the recognition and status of being an elite sales and service dealer for Generac generators.
Specifically, the CT Home Generator Systems offers a full menu of home generator services including:
Authorized sales, service and repairs
On-staff, certified Generac Service repair technicians, who are authorized to perform factory warrantee repairs and replacements
Fully stocked service vans for on-site repairs
Fully equipped in-house repair facility
Preventative maintenance programs, such as annual check-ups, tune ups, engine repair and replacement
The company is committed to educating consumers about the choices they have when deciding on a home generator system. It is also critical to ensure that the right generator is purchased for the right purpose (home health care requirements, security, home/business needs, etc.) as systems operate at varying levels.

"Many residential generators ran 24/7 between the August and October storms," said Connecticut Generator Systems Owner, Ed Ingalls. "As a result, oil changes and filters are likely grossly past due."
It's critical to read and get familiar with your generator owner's manual and preventive maintenance procedures. Additionally, homeowners should make sure their generator is performing its scheduled automatic weekly exercise test cycle and all indicator lights are functioning properly. Other "checks" should include:
Monitoring all fluids, including oil, fuel and lubricants after prolonged use
Visually inspecting all fuel lines and connections for leaks, kinks, loose connections
Changing oil and filters after first 8 hours of run time, then as per generator specifications
Making sure generator is clear of debris such as leaves/grass
Never putting anything on top of a generator
Not waiting until power outage to find out if your generator still works
Testing and make certain that your generator is putting out the correct voltage
Checking for proper natural gas or propane pressure at the generator according to generator specifications
Ingalls also emphasizes the importance of getting an annual check-up on your home generator by an authorized sales and service dealer since many generators may have been improperly installed by frantic homeowners eager to get their power back on during last year's storms. He notes that most manufacturer warranties are good for three years from the date of purchase and require service by a licensed technician in order to ensure that the warranty is honored by the company and not voided inadvertently. Ingalls thus encourages homeowners to ask their electrician if they are factory-certified before any work is done and ask to see their specific certification.

Newington Electric has been one of the largest sales and services dealers of the Generac brand of generators in Connecticut for more than 20 years and its new division has recently been named a named an elite dealer and certified as a Generac Authorized Warranty Service Facility.

"No matter which brand of generator, it's important that consumers get in touch with a reliable authorized sales and service generator company and keep their phone number handy in case of emergency," adds Ingalls. "Always make sure they have 24 hour service too!"

Equally important, Ingalls cautions that warranties must be filled out properly, and that the homeowner must secure proof of registration and warranty from their installer. It's also vital to follow the warranty guidelines, otherwise it may be voided.

"No one wants a repeat of what happened last year. Most people were without power for several days and some for several weeks," said Ingalls. "We're here to ensure that your generator is good to go the moment the power goes out."

Connecticut Home Generator Systems offers 24-hour service. Maintenance can be scheduled by calling 860-667-4819. The company is also online at http://www.cthomegeneratorsystems.com

Newington Electric Company (NEC) is the parent company of Connecticut Home Generator Systems. NEC offers statewide electrical contracting services specializing in commercial and residential electrical service and repairs. The company is a second-generation company started in 1958 by Richard Ingalls and is now owned and operated by his son Edward Ingalls. NEC is State licensed and registered with the State of Connecticut and Department of Consumer Protection.
Back to News